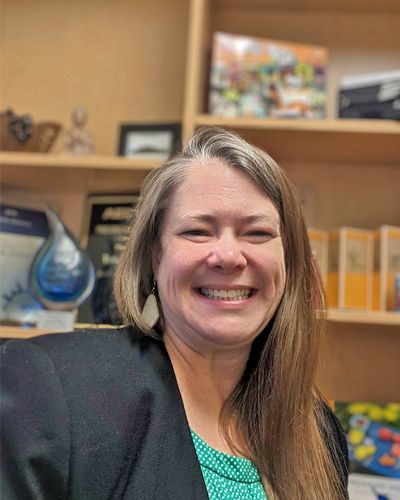 CC BY-NC 4.0
eLearning Interactivity: Finding the Middle Ground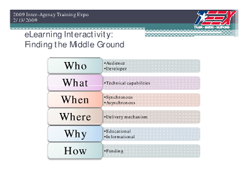 On Friday, Feb 13, it was amazing to see the turn out of various state agencies across Texas. Whether you're a full-time training organization or a some times information sharer, there was a little bit of something for everyone. Both the morning and afternoon sessions held 18 discussions each and the topics were delivered over the course of three individual rounds to allow people the opportunity to attend the discussion of their choosing. I know some complained about the layout and set-up in the morning, but as a table hostess, I loved the afternoon set-up. I would like to thank everyone who stopped by our table to talk about eLearning interactivity with us (I was co-hosting with Jeremiah McNichols (an Instructional Designer with TEEX)). If you missed the hand-out or our general comments, never fear! Slideshare is here!
When designing interactivity, consider:
Who do you have available to develop interactions/courses?
Who is your target audience? How old are they? What jobs do they have?
What are your technical capabilities to build interactivity? What are the technical capabilities of your audience? Do they have accessibility issues? Do they have a broadband connection?
When will you be delivering the content? Is it is synchronous or asynchronous?
Where are you delivering the content? Is it via LMS? Is it via a webinar? Is it via CD-Rom?
Why are you delivering the content? Are you training a workforce? Are you providing much needed information?
How will you develop the interactions/course? What funding sources are available?
Our discussion grazed across the use of break out rooms and web touring in webinars as well as low-tech solutions like journal keeping assignments in blended courses.