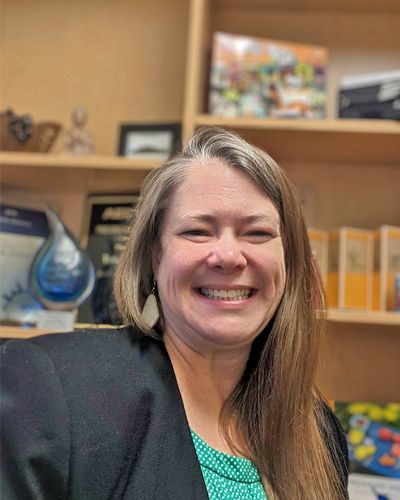 CC BY-NC 4.0
Technology: Parents, Teachers and students….can we get them all to the same page?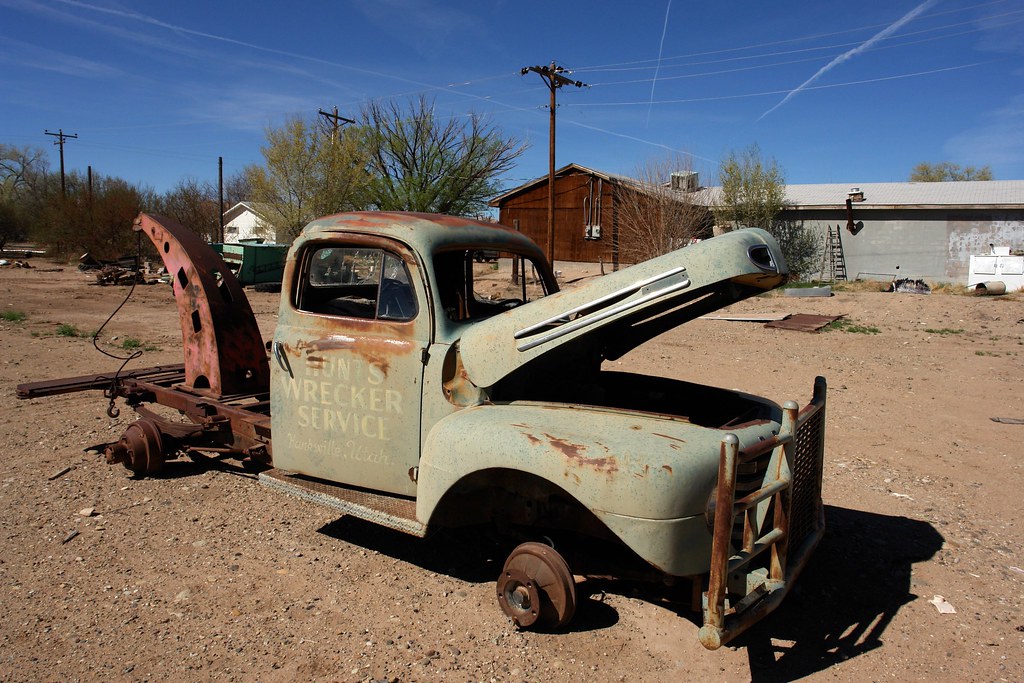 Note: This is a repost from James Kapptie's blog, Our Children are Calling
https://ourchildrenarecalling.blogspot.com/2020/05/technology-parents-teachers-and.html
Once a cowboy, always a cowboy!  This was a great opportunity to have a conversation with Dr. Dousay about the state of technology that has become more of a focus due to COVID19.  This is only the tip of the iceberg but it's time to start chipping away at it.   Please jump in and tweet or post your comments as the conversation is more powerful than just these answers.
Technology: Parents, Teachers and students….can we get them all to the same page?
What is the first step to improve this process?
JK: This is a huge question that impacts the whole educational landscape. I think one thing that has been highlighted in the COVID19 time, is that education, really, can be delivered in different ways than we have been. Any educational debate often hinges on defining the best way. This event has hopefully changed the discussion to how many ways can we create education equitably. If we think about ice cream as an example, vanilla was the starting point but soon many flavors were developed. Ice cream shops know that they need that variety and let the consumer choose the flavor they want. We have opened a lot of eyes to educational possibilities during this time and if we develop the flavors, I think we can get parents, teachers and students all in the same conversation to start.
TD: Communication is such a complicated endeavor in the information age. COVID19 has really revealed just how many channels we have for receiving information and engaging. The buffet of flavors is what we need to try and meet everyone's needs, but it also has an overwhelming effect that can be confusing at best and paralyzing at worst. Now, more than ever, we need states to recognize the value of instructional coaches who have been in the trenches as a teacher, feeling these pains, and now function to facilitate managing that overwhelming effect–developing portals for clearly communicating what tools are used (and why), guides for how parents can support their learners with specific tools, quick and easy guides for students on how to access and use common tools, and of course supporting our teachers with how to use (and design learning with these) tools effectively.
JK: I love the idea that instructional coaches can be used to help parents. That is great way to build unity for sure.
Is there a right way to move into this new normal for education forward?
TD: I don't know that there are blanket right and wrong ways to go about improving our understanding and use of technology in education. However, I do see three conversations that can guide this discussion.
First, there are different ways to go about moving forward, which makes it messy and unappealing to many but also allows for flexibility and adaptation for local and regional norms and needs. Some states effectively use regional service centers to support districts with a variety of policies and initiatives. That existing structure could lend itself here–sharing coaches among rural districts and curating quality expertise. This structure also means easing off of cumbersome reporting and paper-pushing to focus on meaningful data collection and sharing, rather than adding more (you know, to document what we did even though no one will read the document and it will inform nothing). However, some states do not have anything like regional service centers while others have empty systems in name only.
Second, this effort needs to concurrently address breaking down silos to develop a new culture of open sharing rather than competition and mindfulness of privatization, including the pitfalls of fiduciary responsibility, personal privacy, and equity access when that happens. Teachers and educational leaders are microcosms of ethical practice and decision-making. As education is a humanistic endeavor and educational technology companies are largely driven by capitalistic goals, these two philosophical foundations can clash without an ethical relationship. Egos and moral compasses aside, this particular aspect requires a cultural shift that recognizes and values expertise, models ethical practice, and engages the whole learning community.
Third, we can begin by carefully equipping teachers with the knowledge they need about available tools, access considerations, and policy/ethical considerations–to include COPPA and FERPA. This requires quality instructional coaches and leaders (regional or building level) who can assist with this endeavor, but must be followed with freedom for and trust in our teachers. To borrow from business management, quality management begins with a focus on the customer, meeting their needs and exceeding their expectations. Our customers are our students. So, let teachers primarily focus on their students. The words "stakeholder" and "reporting" do not appear anywhere in these principles. Why then do we put such a priority on these two components when we talk about quality and improvement in schools? Quality performance and improvement does not begin with evaluating ourselves to death in the never-ending quest of answering to stakeholders and policy makers.
This is a time for us to reconsider norms and practices, good and bad, in light of recent events, constraints, and demands. Education as we practice it is artificial and often contrived. Now is the time to reconsider our identity as educators and build something new for the future.
JK: I think that your answer Tonia hits on a key idea…it won't be easy. The idea of looking at this from an "end in mind" mentality is important. Can we hammer out the big ideas of what education is and needs to be? Can we get past what it has been? As I read your answer Tonia, I couldn't help but think about a post I wrote seven years ago about using Amazon as a model for schools. Schools are not businesses but can we shift focus of education to our consumers, students and parents, and make the process meaningful for all.
TD: Ahh, yes! The Amazon model could be an entire long discussion in and of itself. But this is exactly the kind of thinking that underlies the notion of teachers being true masters of their craft and facilitating education; aware of individual and collective learner needs and issues, monitoring broader trends locally and in the field of education at large through professional development, and (of course) achieving learning outcomes. Holding us back are standardized requirements and views that fail to embrace flexibility and responsiveness, ironically facilitated and managed with technology.
Does school funding need to look at the shared cost of technology for families?
JK: If we want equity…for sure. As sources of funding change and become more constricted, I feel this question becomes more important. If technology access is going to be a key for education then we must address it. Expecting kids to go to a coffee shop or restaurant does not promote equity in education. How do we address it, what if we consider connectivity a community obligation? Can we allow cities to develop networks of access funded through ways that fit their community? The challenge comes when we are essentially taking business away from private providers. Can schools essentially issue devices that are filtered and have cellular access? Yes but in Wyoming and across the west there are lots of dead zones. This funding could divert funds from potentially less building maintenance and transportation costs but that will most likely not be enough.
TD: School funding, especially as it relates to technology, often feels like a run-down farm truck that's now formed by spare parts and pieces from every make and model of vehicle other than the original. And when something else breaks or a fancy new feature comes out, a mismatched solution gets applied haphazardly. Enter COVID19 and a realization that too few already knew and have felt helpless to change.
The equity gap of internet (and technology) access crosses racial and class boundaries. I'm a middle-aged white woman from a low socioeconomic upbringing, drowning in student debt, currently situated firmly in the middle class. I grew up in rural East Texas and have lived in suburban/metro areas such as Bryan-College Station, TX and Athens-Clarke County, GA. I've also lived in rural communities as a working professional, including Laramie, WY. As a tenured faculty member at a state university, my primary source of home internet service during COVID19 stay-at-home orders has been a T-Mobile hotspot running from my cell phone. I do actually pay $70/month for satellite internet company, which is my only "broadband" provider option. You see, I live on an unpaved road, surrounded by the very fields that grow the garbanzo beans for your Sabra hummus and lentils in your dried soup mixes, in rural northern Idaho, approximately 20 miles from the University of Idaho. I live this far out so that I can afford my rent; it's $400/month cheaper. Unfortunately, Spectrum's fiber ends 2 miles from my house (just on the other side of the Washington state line). Frontier/Ziply fiber ends 3 miles from my house (just outside of Potlatch, ID city limits). The Palouse Valley is also littered with small mountains and hills that make fixed tower internet viable for many, tricky for some, and impossible for me. With my satellite internet provider, there are many times that I cannot even get federal and state websites to load (partially much less completely)–and that's while having all other devices on the home network turned off to conserve bandwidth. Had T-Mobile not expanded coverage in the area within the past 18 months, I would have been rendered useless during this time. Even then, I have to make sure I close Outlook and any browser tabs so that Zoom doesn't kick me out of my meetings and classes. I've started introducing myself to people by saying, "Hi, my name is Tonia and according to Zoom, my connection is unstable." In the words of Dr. Sheldon Cooper, it's funny because it's true.
I offer this picture to highlight that even someone with privilege, who teaches about these tools and how they can be used, struggles with consistent quality access. This isn't something my school (a university) can simply provide. Until our telecommunications partners (and elected leaders) take the need seriously, it won't matter if schools have funding to support their learners. We've spent decades building an infrastructure up and selling it as a way to make lives easier, more connected, and accessible. During this time, we've moved a number of essential services into this infrastructure, including our normal communication and learning activities. Yet, we've allowed these partners to operate under the same capitalistic framework–a commodity to be bought and sold at a premium for those who can afford it. The efforts from these partners in response to COVID19 are a start. But they're just a start.
I was once a proponent of calling on the community to come together and help provide. My preservice teachers hear me talk every semester about the McDonald's program that allows any K-12 learner to use their restaurant wifi at no cost and no purchase necessary. Yet, what good does that do when you can't go inside the restaurant? Sitting on the sidewalk outside or in a car is less safe and more disconcerting than it is a solution. This also doesn't help communities that don't have a McDonald's, or other community partner, to provide this service. And then there's the whole low-cost subsidized internet service for low-income households. Sorry, but when you're already unable to afford groceries, you also likely don't have the $5/mo for that internet bill. In other words, relying on community support and subsidy is simply, and frankly, not sustainable. To be clear, school funding as we know it is not sustainable, but that's another discussion for another time.
I wish I had an answer to this other than "yes." I don't like agreeing with this statement without being able to provide possible options and solutions. If policy makers are not willing to enact the decisions to recognize access as a rightful utility and work to make sure the infrastructure functions for all users, then it falls on the telecommunications partners themselves. While we've seen a slight generational shift in expecting, even demanding, companies have a conscience, I don't see AT&T or Verizon offering to cut into their profit margins to address the problem consistently or completely any time in the near future. As it is, they, like our policy makers, are reactionary, only succumbing when social pressure reaches a tipping point.
I applaud any forward-thinking leader (political or educational) who attempts to tackle this particular issue. Since toppling or resetting the system isn't likely to happen in the near future, it's likely that this will have to be a regional/state-level effort. E-Rate solutions of the past will not work for the future. Parking a few school buses turned wifi routers in low-income neighborhoods only shifts the burden of cost and work. Solutions have to reach the home and extend across an entire community, taking into consideration the fact that work-life-school boundaries have largely dissolved.
JK: You summarize this topic well in that this is not a "them" issue. The COVID19 situation has highlighted that the technology infrastructure needs support and investment to be able to allow the technology we already have to reach its potential. We have lots of great tools but if they can't connect then all options become limited. Your analogy of an old farm truck is a great visual to make what we face concrete. Take the truck one step further, and imagine it driving down a back road, and interstate or trying to keep up on a freeway.
=============================
Thank you Dr. Dousay for taking the time to chat. We must start to address where we want to go….before the old farm truck breaks down!  Thanks for sharing your thoughts.
Dr. Tonia Dousay: @tadousay https://www.learninginterest.com/
James Kapptie: @jpk38 https://ourchildrenarecalling.blogspot.com/
=============================
Bios
Tonia is a K20 educator, Google Certified Innovator, & Google Certified Trainer with 20 years of instructional design and education project management experience. Tonia holds a B.S. and M.S. in Agricultural Education from Texas A&M University and a PhD in Learning, Design, and Technology from the University of Georgia. She is currently an associate professor of learning sciences and the College of Education, Health and Human Sciences associate dean of accreditation and inclusion at the University of Idaho.
James is a 20 year classroom veteran. His experience includes Middle and High School, Administration, Technology Director, Education speaker and consultant, and Computer Science and "Purposeful Technology" Evangelist. Creator of #wyoedchat.