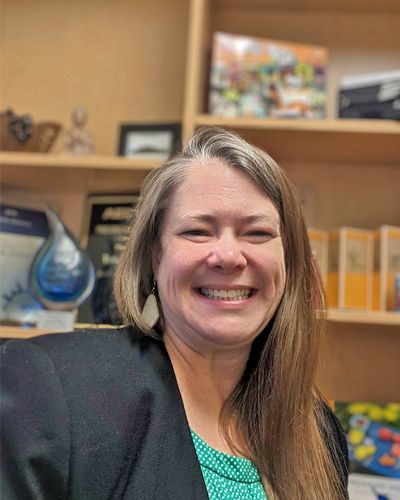 CC BY-NC 4.0
While attending TxDLA 2008 last week, one of the better sessions was a review of various free, web-based tools. It was pitched as a "Navigating Web 2.0" session, and had quite a few attendees. In preparation, the presenter, Cindy Smith with UT-Tyler, set up a wiki at http://etxdla.pbwiki.com to list these sites and some brief explanations. And while I could just send you off to her site, I thought I'd highlight some of my favorites.
Creative Sparks
Picasa2: I've been using Picasa for about six months or so now. Previously, I was a fan of the Gallery open-source software to install on a web server and organize albums, share with friends, and allow them to print from various sources (i.e., Kodak.com). However, I realized that for both local organization and ease of upload, Picasa2 from Google could really be a better answer for me. And I was right. My only wish is that they would let you nest albums to better categorize/organize your albums on the Picasaweb site.
Public Domain Pictures: How many times have you been working on a project and just couldn't find the image you need royalty free? Collaboration is key and this site has captured that essence. If you have quality personal images to share with others, you can. If you are in need of public domain images, you can download them. It's that simple.
The Steven Spielberg Award
Topaz Moment!: Ever had a video created for your organization and wish you could get a quality still image from it to use in a newsletter or part of a webpage, but didn't have the high-dollar tool to do it? Well, now you can. From others' experience, you can get near-photo quality prints to use just about anywhere.
Potent Productivity Places
Jing: Jing is a concept project that allows you to capture images or record video on your computer and share it with anyone else. The files are stored on their servers (isn't that lovely?). I'm actually looking at using Jing to record a few tutorials on how to add and edit pages in a family cookbook wiki that can be shared with my mother, mother-in-law, and sisters-in-law. It'll also come in handy to show my father how to resize images with the new Photoshop Express as opposed to trying to explaining over the phone or in an email.
Google Docs: Not earth-shattering or new, but Google Docs is a useful tool if you're working in the classroom and have your students collaborating on different documents or creating/sharing notes. I've also used it to display a document I created and link to it in an article I wrote for a newsletter.
PbWiki: My new favorite personal wiki tool! I've had others recommend sites such as WetPaint, but pbwiki is add free. I'll take that over more built-in themes any day of the week. It's easy to set up, easy to configure, and easy to maintain. There's even a growing community out there with design support, including various add-on widgets.
Zamzar: File converters can be so handy. I've not yet played with this site, but they purport being able to convert all sorts of media from one format to another. You just simply upload the file, select the new output, and enter your email address. Within minutes, the new file will be emailed to you. In the session, someone wanted to see a PDF converted to Word. While we ran out of time (or I left before she checked her email), I would image that it's simply a graphic capture of each PDF page inserted into a Word document. If I ever test this myself, I'll let you know.
Brainy Betty: It's always fun to see something I've been using for years! When I was an instructional designer way down on the totem pole about five or six years ago, I was looking for some free PPT templates to use in our courses (before we standardized our template). BB popped up back then and I've had it bookmarked ever since. The site has since grown and other free resourced for educators have been added.
Nonessential Essentials
Belarc Adviser: A few years ago, our networking group advised everyone in the agency to download and run BA. I'm honestly surprised that they haven't mentioned it since, but it's still a handy tool. If you wind up having to reinstall software or even wipe your harddrive, if you ran BA first and saved the output, you'd have a handy list of every software you previously had installed along with serial numbers. That alone makes it worth its weight in gold. However, if you seem to experience some hardware issues or funny behavior, BA can identify missing hotfixes or critical updates. I got my home laptop fixed up just last weekend thanks to BA.
==============
Cindy has provided a great list of resources that includes more than just what I've talked about here. I encourage you to go take a look, and if so inclined, join up to recommend others.